Generally speaking, I'm more of a Cat type of guy, but I have to say I really love BloodHound. And if you do too, you are in for a treat…
Last week, the ERNW Insight Active Directory Security Summit took place in Heidelberg. (More Info)
For this occasion, @Enno_Insinuator asked me if I would like to deliver a BloodHound Workshop, and of course I accepted the challenge…

We had a full class, I had a blast training it, and I hope the trainees enjoyed it as much as I did.
But that's not all…
Another part of the deal was that I had to write a Training Guide that we would then share with the Community (aka you).
So here it is, fresh from the Heidelberg press and available for download:
The Dog Whisperer's Handbook – A Hacker's Guide to the BloodHound Galaxy.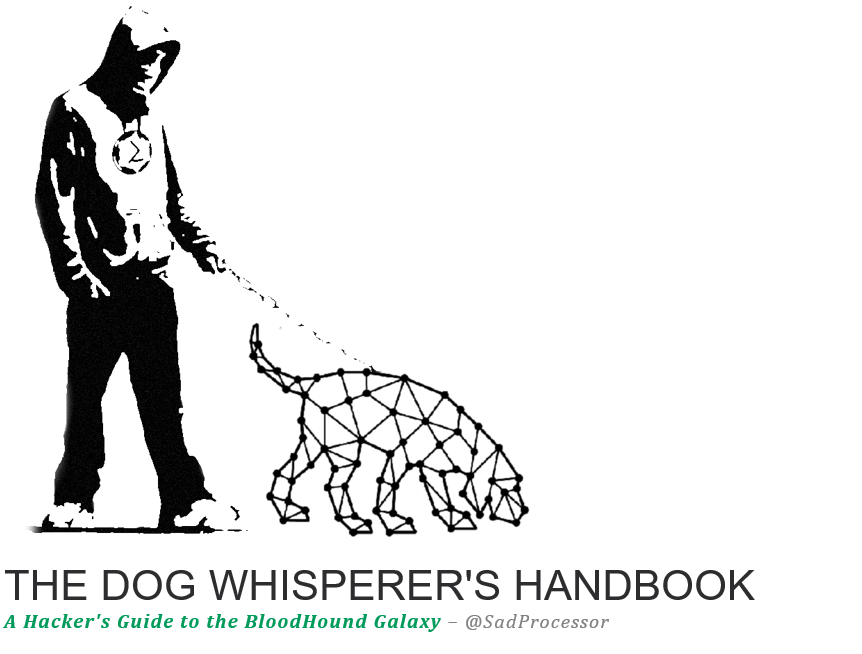 This PDF is a collection of bits and pieces that were scattered across the web and that I collected in the last two years while writing the CypherDog PowerShell module.
You will find a good bit of info on how to get started with BloodHound and Cypher and loads of links to resources to take your knowledge even further.
Here is an outline of the content of this guide:
A – BloodHound Concept & Tool Evolution
B – BloodHound Install & User Interface
C – Data Collection & Ingestion
D – Basic Cypher & Common Queries
E – Advanced Cypher & DB Manipulation
F – REST API & Other Cool Stuff
For those of you who would want to play with BloodHound but don't have an AD at hand to collect data from, I also created some Sample AD Data in order to feed the Dog.
Instruction on how to load this data into the database can be found in the handout.
You now have no excuses not to take the Dog for a walk…
I hope you will enjoy reading it as much as I enjoyed writing it…
Hit me on the BloodHound Slack if you have any questions or remarks.
Arrrooooooooo!