TROOPERS has a long history of theming the conference every year. Usually we pick a surreal topic, a fun story which we think is worth to pick up on. Some of it starts as a crazy thought, others have been the result of long discussions. Most of them are online, only our master piece from 2016 is securely stored in the company's vaults.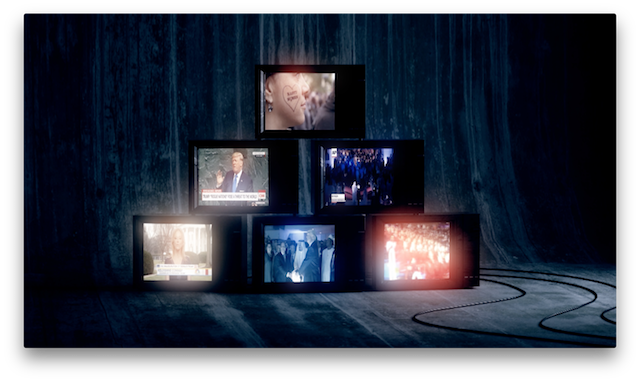 However, this year was different. Traveling across the globe, speaking at and attending other conferences, connecting with our peers and the community, we felt that 2017 was a particularly tough year for many of us, both professionally and personally. There was this doom and gloom baseline to it.
And we asked ourselves: How can we contribute to the community? Can we add a positive spin to all this madness? What can TROOPERS provide to make a difference? We wanted to outline our vision of TROOPERS – a safe haven for hackers, researchers and practitioners from all different kinds of backgrounds. A place to progress. A week of the year which will leave you even stronger than when the week began.

The idea of Heidelberg, as the Hackers' Sanctuary City, was born. From there our design wizards from strandrover agency drew up the logo, which is now prominently featured on the complimentary TROOPER shirts.
We sat down long nights and drafted a 25-page document, outlining the storyline and collecting things we wanted to relate to. Early on, we got Timo, who has been an incremental part of our opening videos since his legendary 2015 kick-off involved. Every year his VFX label Vacades grows, and we deeply appreciate that he continues to find the time to help visualize and bring our ideas to life!
It's a painful and long process, but also a playground of true creativity and expression. We understood that this wouldn't be another fun opening video. We found ourselves in dark memories while reflecting on the past 12 months. In this blog post, we want to disseminate some of the defining moments which we held onto for the final movie. This should provide some context, but most importantly pay tribute to the community and some of its members in particular.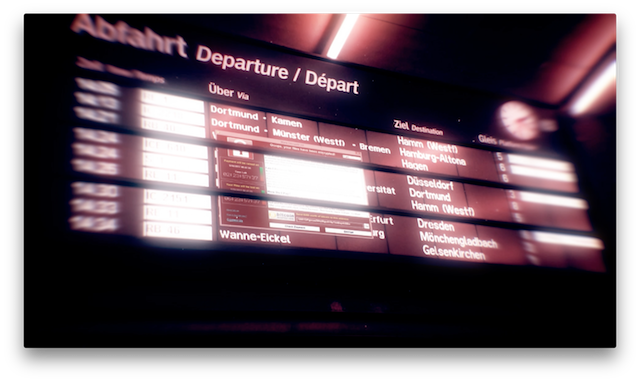 We started out with the WannaCry attacks to set a tone on where we are heading.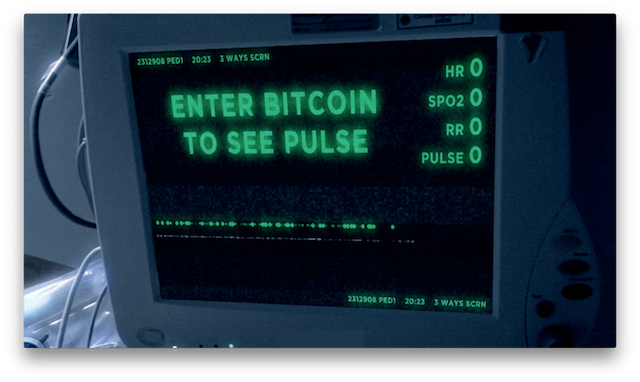 While it's easy to forget, this attack not only affected machines, but real people at the end of the day.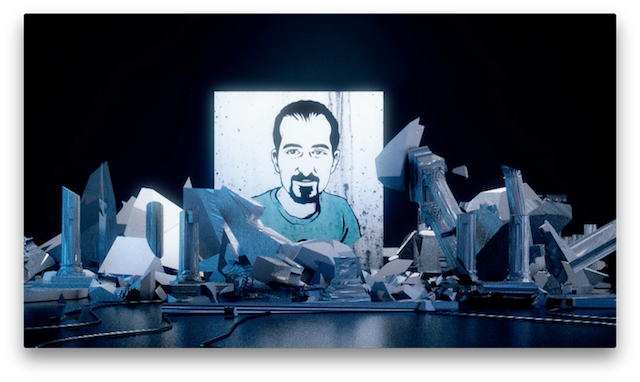 One of the stories of 2017, which affected us the most, also not exclusively linked to the ITSec community, was the devastating news on Bassel Khartabil. News ultimately broke in August 2017 that the Palestinian Syrian open-source developer, who was detained one week before TROOPERS12, had been executed. Judged by a military court. A citizen of the Internet, a member of our community disappeared. There are no words we can put to it – others who had the chance to meet him in person did. We encourage you to read about his work and get involved with any active cases of EFF's #OFFLINE campaign, as well as the cases of the Jimmy Wales Foundation. We need to better take care of each other – with all means we have.
We are sure Bassel's memory will prevail, like the ancient temples of Palmyra he reconstruct digitally.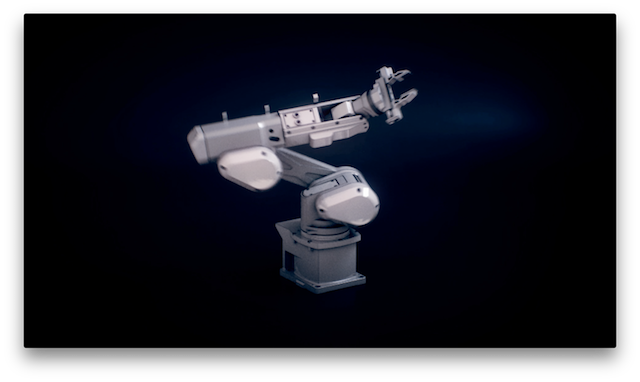 Our next visual was relating to (presumably) state-sponsored attacks like NotPetya, with a small wink to faster than usual spinning centrifuges due to Stuxnet, first uncovered in 2010.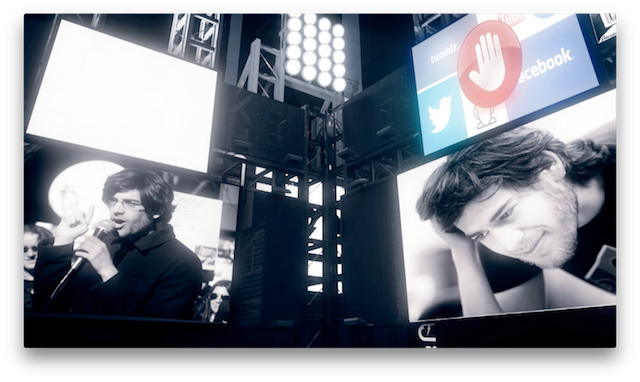 In late 2017 it became obvious that net neutrality remains to be a battle field of powerful interests. In the discussion and the shy protest we were missing a loud voice. The voice of Aaron Swartz.
His absence painfully reminds us that we need to be activists ourselves, we need to have an opinion and stand up for it – otherwise there is no hope for things to get better. It's more than a "like" to somebody else's work. We need to support each other to succeed.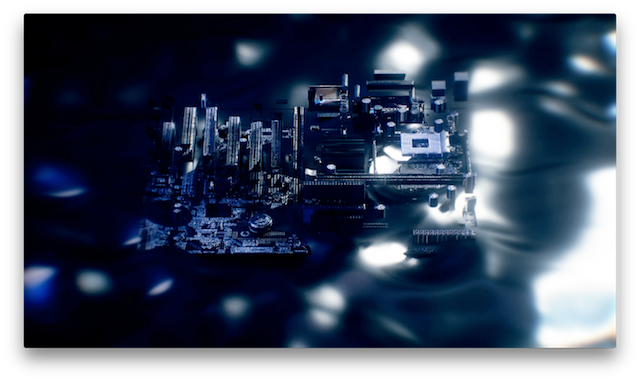 In early 2018, while we were already working on the video, Meltdown and Spectre surfaced.
From there we needed to work our way out and focus on our Sanctuary. A place to discuss mitigations, a place to train each other to be more resilient and a place to connect each other to create stronger bonds – which in sum will make the world a safer place.
We will keep on adding to this blog post and we recommend that you watch Michael Ossmann's keynote as soon as it's been published. It powerfully links some of the aspects and topics of this year's motto.
In this spirit we leave you with Michael's suggestion: You should deliberately think about why you are here and what TROOPERS means to you. If you couldn't make it this year, please still join the conversation and keep an eye on our YouTube channel for the first conference videos to arrive.
We would love to hear back from all of you. Leave a comment or drop us a mail.
Now we want to finish this blog post with a shout-out to our friends from accente, namely Niko, Chris, Paul, Thomas and colleagues who helped us to show the video in the most impactful way with insane light effects and a rich sound experience on the big screen. One last big shout-out goes to Ra Palacio, who is the powerful dark voice behind our video. Thank you for delivering our message to the world!
Florian & Niki